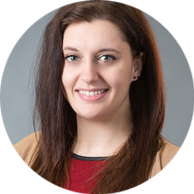 Hi, I'm Marina Boese. I'm a trained branding, graphic, and digital design professional. I help clients communicate their vision, story and thoughts through both traditional and new media methods.
I value strategic thinking, bold design, and building collaborative relationships with my clients, whether it be through branding their company, creating a marketing campaign, or designing their print work.
Let's work together and create something amazing. Since 2013 I have built my portfolio on sustainable branding, creative print solutions and digital masterpieces. I work hard to convey your message to the masses and connect you with your audience in meaningful ways.
Interested in working together? Let's chat. Email me today!